The World Of Banksy – The Immersive Experience brings you to discover artworks which no longer exist because they have been destroyed, sold or stolen. The visitor gets lost in a journey around the world among the artist's works found in the most unexpected places: United Kingdom, France, USA, Australia, Mali and the Bethlehem wall. The exhibition retraces the history and social message of Banksy's murals, leading the visitor to reflect in an underground dimension.
The unique exhibition The World of Banksy – The Immersive Experience is dedicated to the world-famous street artist; the reproductions of murals allow visitors to rediscover Girl with Balloon, Flower Thrower, Mobile Lovers and many other works.
The exhibition attracted millions of visitors to the most renowned galleries in Europe, starting from the Manes Gallery in Prague, the Espace Lafayette-Drouot Art Gallery in Paris, in Rue de Laeken in Brussels, the Espacio Trafalgar Art Gallery in Barcelona, the Bikini in Berlin, moving then even to the Mall of Emirates Theater in Dubai.
In the spirit of the artist's famous statement "Copyright is for losers", The World Of Banksy – The Immersive Experience is 100% unauthorized and organized without his involvement.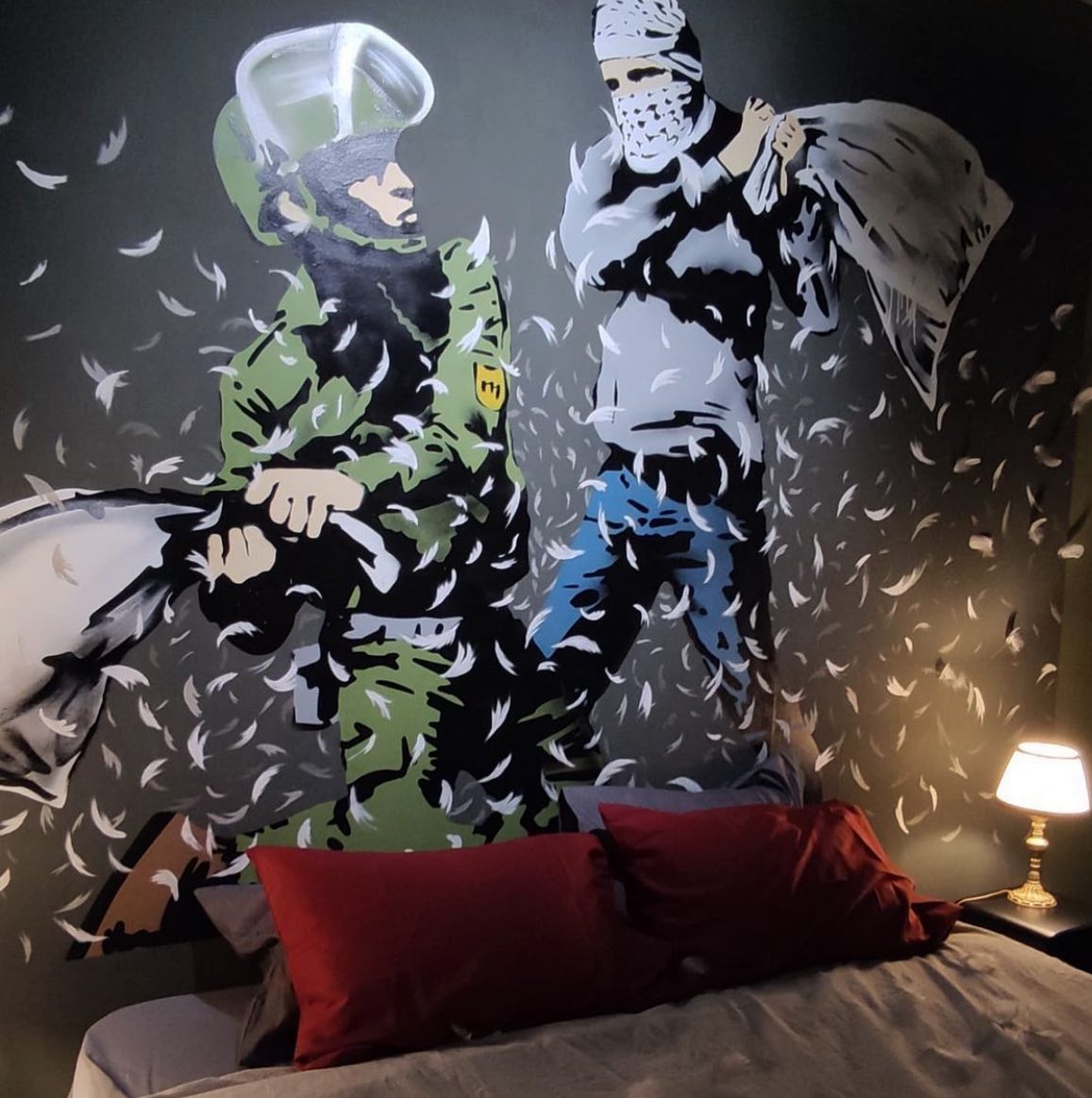 The exhibition has arrived in Italy at Teatro Nuovo in Milan and it was so successful that it conquered the original location of the station of Milano Centrale, which for the first time hosted an exhibition within its beautiful structure, giving travelers the opportunity to live new experiences and enrich their cultural background. The World of Banksy – The Immersive Experience now continues its multi-experiential journey through the rails and makes a stop in three other main Italian stations: Torino Porta Nuova (in Turin), Verona Porta Nuova (in Verona) and Roma Tiburtina (in Rome).
The exhibition situated in an underground space brings the station to life; it is now not only as a place for departures and arrivals, indeed art makes it a place of innovation and a destination of culture, beauty and relationships. These are the first two stops of a long journey for Banksy who may one day be within other Italian stations.
Art lovers can enjoy Banksy's works all in one place and contemplate his ideas about many political themes such as war, imperialism, peace, individualism, greed, poverty, capitalism, consumerism and hypocrisy. The works are reproduced by the best international graffiti artists and in collaboration with several Banksy collectors.
For the first time Banksy's most iconic artworks become animated thanks to short videos that explain the story and the social message that the artist left on murals around the world. This section allows the visitor to perceive the works in a different way and makes the story accessible even to kids.