Bologna è la capitale italiana della street art. Avrebbero mai potuto le opere di Banksy viaggiare in tutta la penisola senza fare tappa in questa bellissima città, donando la prima grande retrospettiva sulla storia di questo genere artistico?!
La stagione primaverile 2023 si preannuncia emozionante per i visitatori di Palazzo Pallavicini: le suggestive sale della splendida struttura storica bolognese, in Via San Felice 24 a pochi passi dalle Due Torri e da Piazza Maggiore, ospiteranno dal 31 marzo al 6 agosto 2023 la nuova esposizione dedicata a Banksy.
L'intento di The World of Banksy è quello di salvaguardare la street art in modo che questa venga studiata e riconosciuta per il suo importante ruolo storico. Perché pone delle domande nuove, a cui non si è ancora in grado di rispondere poichè non si conosce ancora bene la storia di questi movimenti.
Girl with Balloon, Rat and Champagne, Christ with Shopping Bag, Queen's Guard Pissing e The Umbrella Girl sono solo alcune tra le 90 opere esposte realizzate da street artist che, con il loro lavoro concreto, hanno riprodotto le opere di Banksy e anche le ambientazioni sulle quali sono comparse.
La mostra comprende oltre 30 murales a grandezza naturale e anche iBanksy, una speciale sezione video che ripercorre la storia e il messaggio sociale dei lavori realizzati dallo street artist di Bristol, su muri, strade e ponti provenienti da geografie diverse. Le opere presentano in modo diretto allo spettatore temi importanti, forti, davanti a cui ci si sente spesso impotenti.
The World of Banksy sta dando frutto a dibattiti importanti, sia tra chi è appassionato di street art sia tra chi ci si sta ancora avvicinando.
Come tutte le precedenti mostre dedicate all'arte di Banksy, non è autorizzata dall'artista.
Lasciati assorbire dai capolavori di uno degli artisti più enigmatici del nostro tempo!
L'artista noto come Banksy non è in alcun modo coinvolto in questa mostra.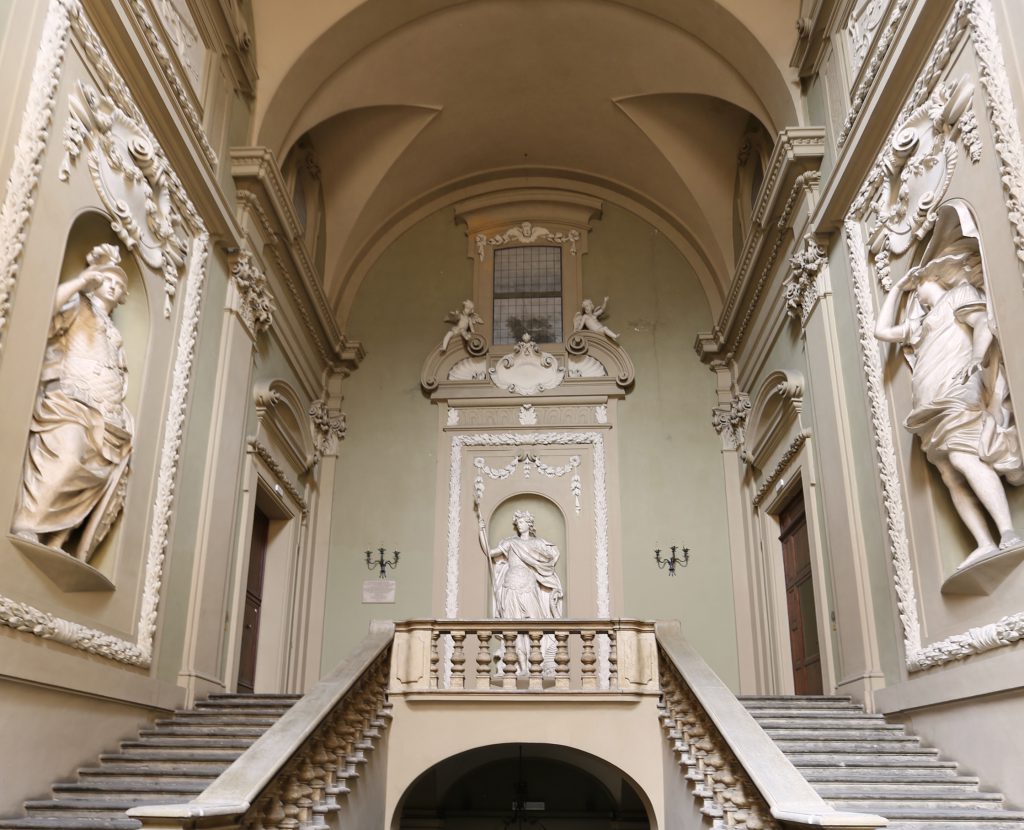 PERIODO

Dal 31 marzo al 6 agosto 2023

Aperture straordinarie: 10 aprile 2023, 1 maggio 2023
ORARIO DI APERTURA
da Martedì a Domenica: dalle 10 alle 20 (ultimo ingresso ore 19)

Chiuso il Lunedì
BIGLIETTI
Da Martedì a Venerdì: 14.50€ – ridotto 12€/7€ – minori di 6 anni ingresso gratuito
Sabato, Domenica e Festivi: 16.50€ – ridotto 13.50€/8€ – minori di 6 anni ingresso gratuito
Consigliamo a tutti i visitatori di acquistare i biglietti online.
INDIRIZZO
Palazzo Pallavicini
Via S. Felice, 24
Bologna (BO)